Steel Portraiture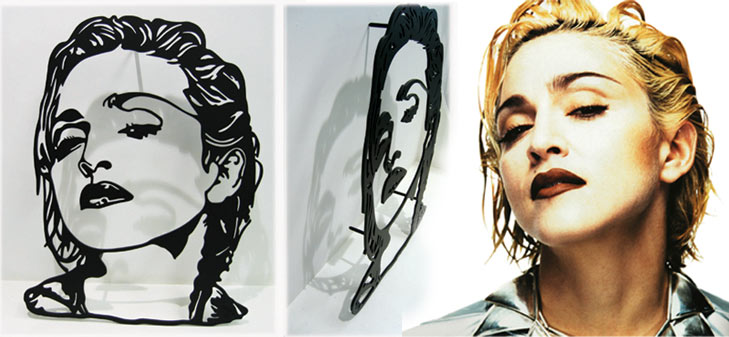 A new concept in bespoke personalised art.
Each piece is made to order from a photograph of the desired subject, which you send to us via email. The photograph then goes through a series of
computer software filters before being expertly finished by hand and sent back to you for approval before production of your portrait begins.
Once the artwork has been approved and your preferred size agreed, the image is
cut out of solid steel plate by our master blacksmiths, (other metals are available on special request).
These artworks mount on the wall approx 2 inches away and when lit, cast a shadow creating a unique, three dimensional effect.
The concept can be for indoor or outdoor use and can also be applied to furniture, gates, fence work, etc
For more information, please feel free to contact us.