Cast Iron Railings & Finials – Palace Gate, London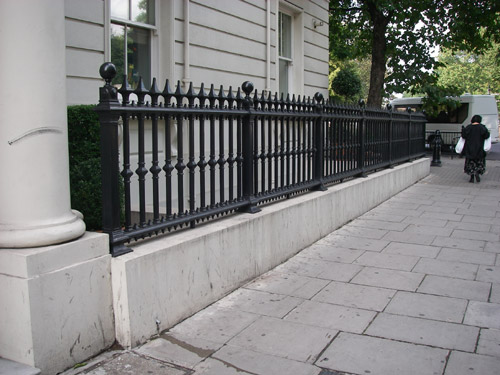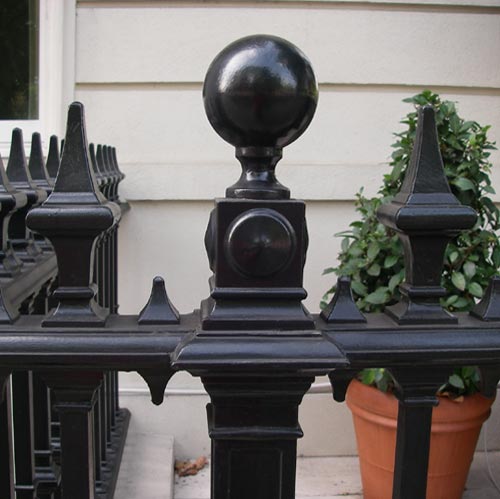 client:

London based developers

location:

Palace Gate London

materials:

Cast iron
Here our client was looking for substantial cast iron posts
and railings that were in keeping with the area. Fine Iron
developed a range of patterns in order to reproduce this
classic architectural design.
These railings are set down through the copeing into the wall
using rapid setting epoxy resin mix.
In the enlargement we can see the detail of the cast post top railhead finial
and horizontal top rail.