The Home of Architectural Ironwork – Our Passion
Fine Iron
Quality Architectural ironwork, handmade to order by our craftsmen in the UK.
At Fine Iron we pride ourselves on our uncompromising quality, attention to detail and bespoke service. We consolidate our customers aspiration and combine our craft and professionalism to deliver something rare and defined.
Make an entrance with Fine Iron- convert your vision into a reality.
Celebrating 25th Anniversery of Fine Iron
Two and a half decades have passed, and we owe our longevity to the unwavering support of our cherished clients, friends, and of course our skilled and dedicated team.
Thank you for being part of our story. Here's to the future – forging ahead with even more exciting projects!
Contact our office team, we'll deal with your enquiry directly and supply you with a quote.
We are a small family run business with a real drive to deliver the best to our customers. We pride ourselves on the quality and attention to detail in all of our work and believe it is this passion and our high standards that has meant customers returning to us over many years for all their ironwork requirements.
Fine Iron was founded in 1998 by our Director Lee whose blacksmithing career started as an apprentice working on Kensington Palace gates. His passion for the craftsmanship and detail in traditional ironwork and its restoration and conservation continue to inform Fine Iron's approach.
Drawing on traditional materials, practices and skills paired with the latest manufacturing technology to create contemporary, traditional and restorative metalwork for a wide variety of commercial and private clients in the UK and worldwide.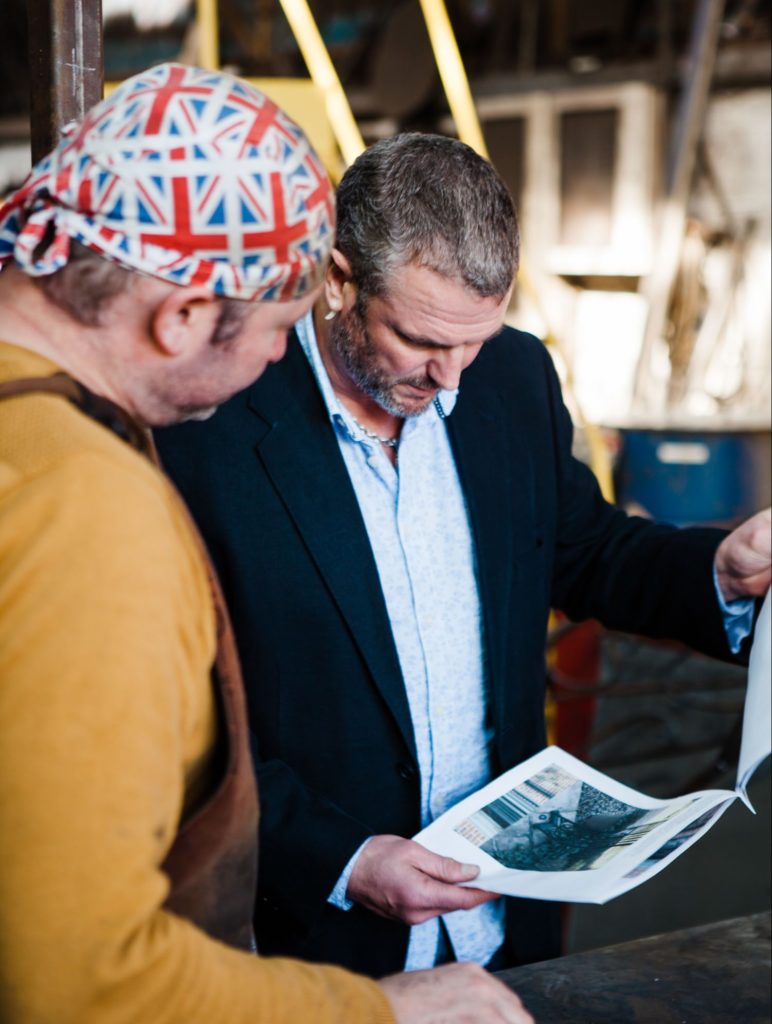 Fine Iron works with a wide variety of materials including wrought iron, bronze, mild steel, brass, stainless steel and cast iron to produce traditional to contemporary designs – The only limit is your imagination!
We offer a complete service from concept and design to manufatcure and installation to make your vision a reality.
In our porches, verandas and canopies section you can view ironwork produced from traditional and contemporary designs encompassing the skills of the traditional blacksmith and modern metalworking techniques.
We have a wide range of existing ironwork designs which can be used for porches, verandas and balconies. Alternatively, we can work with you to create an entirely bespoke design.
At Fine Iron we specialise in bespoke ironwork and enjoy the creative nature of designing and manufacturing bespoke pieces, whether that be balustrades, porches, verandas, gates and railings, restoration and conservation of historical ironwork, or something altogether different! 
We will be on hand to work closely with you during the design process, taking a considered approach to ensure the end result will be visually stunning as well as practical and functional.
We are skilled in many traditional and modern manufacturing and finishing techniques and are comfortable working with a wide range of materials including cast iron, mild steel, stainless steel, bronze and brass enabling us to offer our customers a broad choice so that we can realise your vision.  We are also able to offer 3D visualisations with 360° navigation so the finished item can be viewed and explored prior to manufacture.
Fine Iron are proud to be able to offer a wide choice of finishes to our customers.  All of our ironwork is shot-blasted and checked prior to finishing to ensure a smooth surface with good, even adhesion. We are then ready to apply the chosen finish for your ironwork. A high quality three coat paint system available in most RAL colours is applied as standard.  We also offer metallisation in a range of metal coatings, including zinc as an alternative to hot dip galvanising, and have a vast array of experience and options for patination.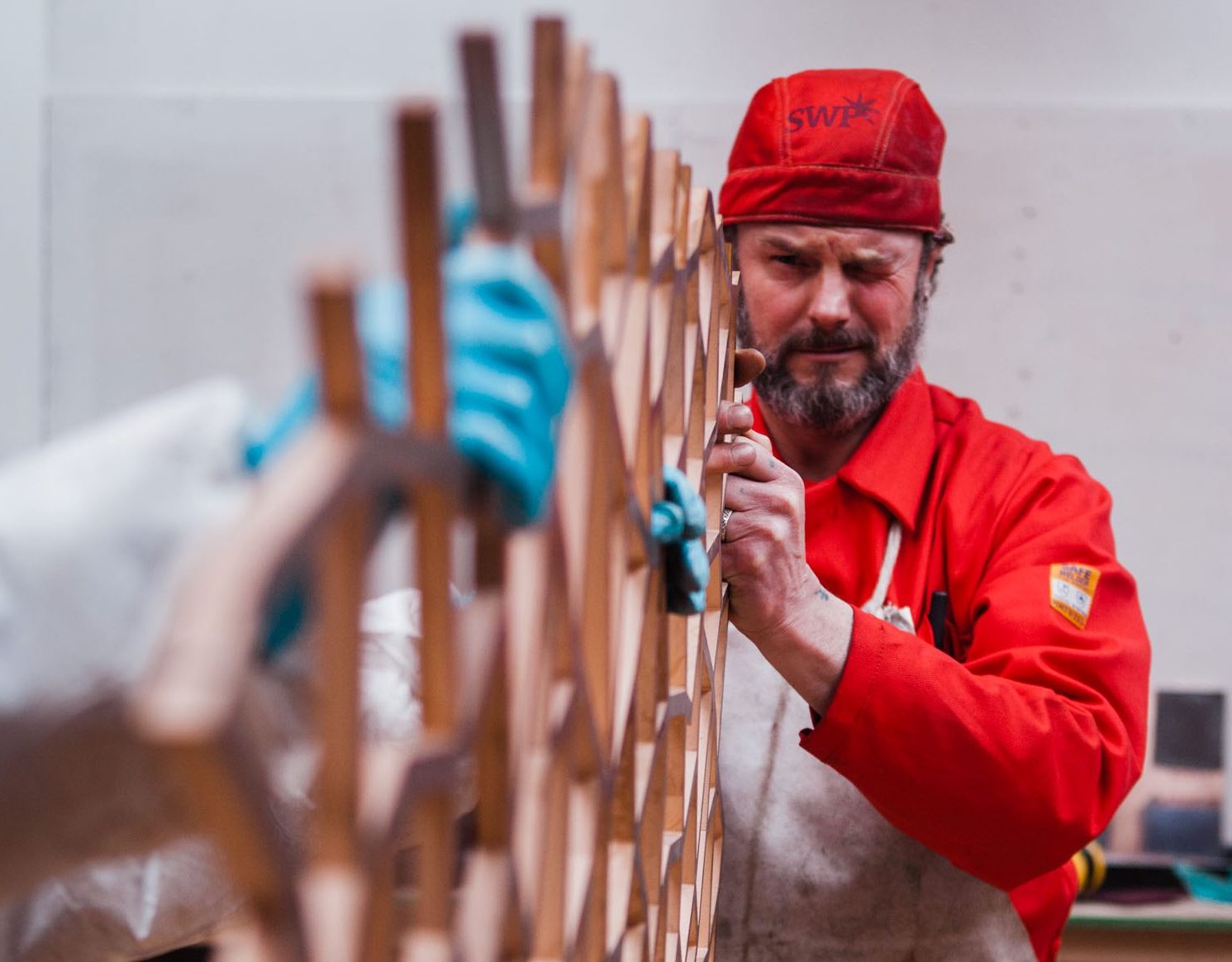 Offering Bespoke Design
We use Fine Iron and a large variety of design options to make your ironwork
Contact us now for a free quote
We believe in strong communication links from begining to end. We'll keep you informed from contruction to completion.