Classical Stair Balustrade in Iron, Steel & Brass with Oak Stair Treads
Built for the luxury retailer's first London store in Conduit Street, this balustrade was designed by the client's team and executed in mild steel and cast iron capped with polished brass handrail by Fine Iron.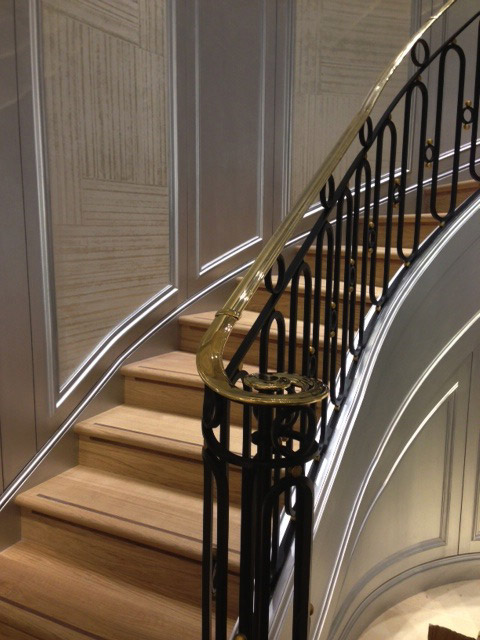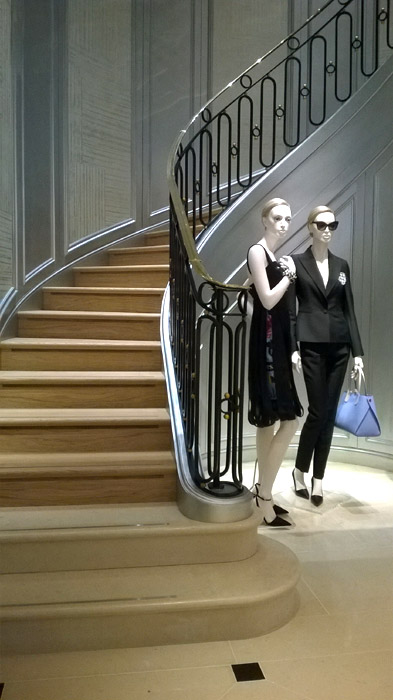 Classical Stair Balustrade in Iron, Steel, Brass and Oak
Fine Iron attended site for the initial meeting where there was an existing circular steel staircase with a very industrial, functional balustrade and handrail. The design brief was to wrap the stair structure covering the treads with beautiful new oak and encasing the existing plain steel string with a moulded full timber string. Fine Iron was to undertake a classical balustrade with oval panels jointed with rings that were decorated with a brass ball top and bottom larger rings were then positioned at equal spacing between the intermediate rail and the core/handrail. The handrail was hot formed from a stock frogs-back profile brass with a rebate for the core rail. The ironwork was sandblasted prior to painting with its finished coat in sateen black. The handrail was polished and renaissance wax was applied allowing for a natural patina to develop over time.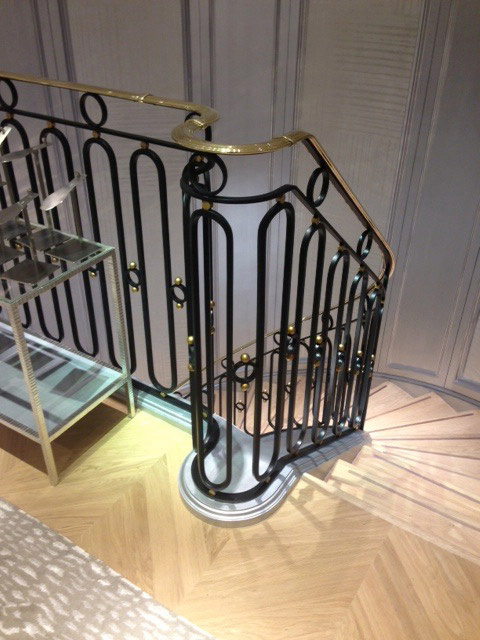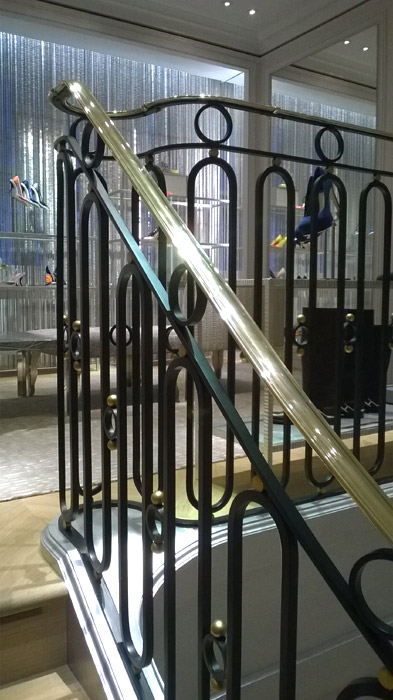 In the words of Christian Dior himself; "True luxury requires genuine materials and the craftsman's sincerity. It is only meaningful when it respects tradition".
Client: Christian Dior
Location: Conduit Street, Mayfair, London
Designer: INK and Fine Iron