Genuine Wrought Iron Gates – Automatic Opening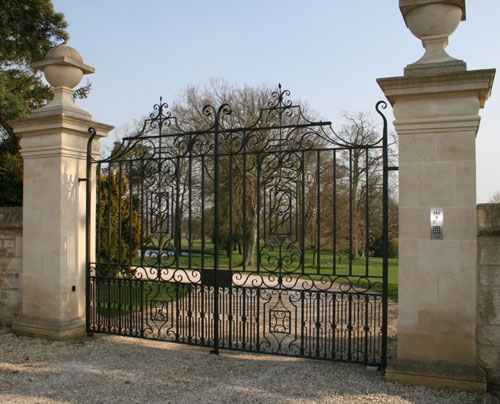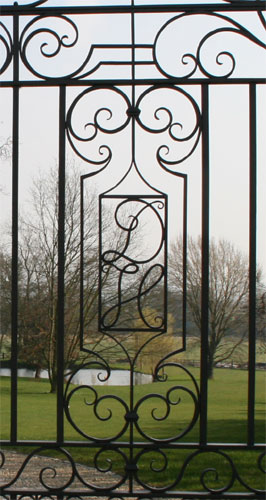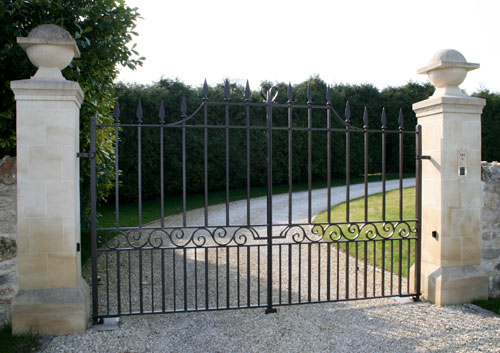 client:

Private Client

location:

Oxfordshire

materials:

Genuine Wrought Iron with automated opening system
Automated electric driveway gates produced in hand forged genuine wrought iron. The intricate hand forged design took substantial man hours by the artist blacksmith. The client decided that it was worth the significant additional cost of using genuine puddled wrought iron in order that these impressive gates maybe more easily restored in future centuries to come.
In the enlargement you can take a closer look at the scrollwork and copperplate style monograms.
This image shows a simpler automated gate installed at a secondary driveway entrance to the estate.