​
Stone Steps with Mild Steel Balustrade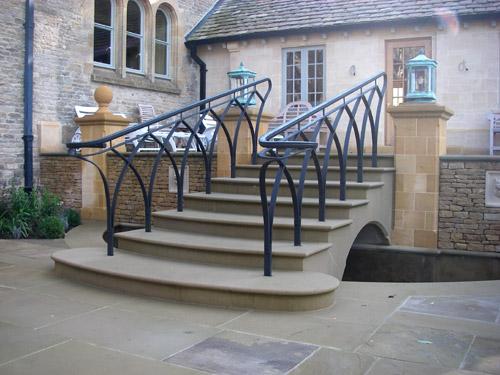 client:

Architects

location:

Oxfordshire

materials:

Mild steel
Gothic style balustrade with bespoke heavy section of handrail.
The handrail for this balustrading was produced on a milling machine
and the monkey tail at the bottom tread was hot forged.
The ballustrade was resin set into pre-drilled sockets and then
pointed by masons with a grout to match the stone.
​