Porch & Veranda Accessories
Porch & Veranda Accessories
To finish your beautiful porch or veranda we offer a selection of spandrel designs. Spandrels are designed to give extra strength to the construction and also to make the overall aesthetic more pleasing to the eye. Spandrels for our porch and veranda ironwork are available in six designs and three standard sizes.
Our cast covers are sand cast at our foundry in Wales and provide that finishing touch to your ironwork. They can be used with or without sandstone plinths.
Our natural stone plinths are hewn from Forest of Dean stone. They are then dressed and drilled by Welsh stonemasons very near to our workshops. Please note that colour may vary with natural stone. The stone is darker when first quarried and will lighten with natural oxidisation.
We specialise in providing bespoke fitments, so please do not hesitate to contact us for advice or estimates regarding special requirements.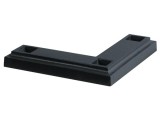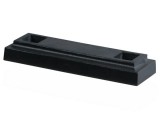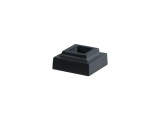 Cast Single Base Base Shoe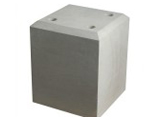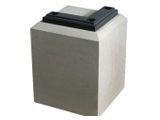 Stone Plinth with Corner Shoe